Commercial AC (A/C) Installation & Commercial Air Conditioning InstallationHartford, CT, Middletown, CT, New Haven, CT, Wallingford, CT, Waterbury, Ct & West Hartford, CT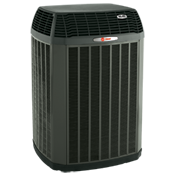 For superior cooling solutions in Plainville and throughout Hartford CT, West Hartford CT, Waterbury CT, New Haven CT, Bridgeport CT, Middletown CT, Wallingford CT,, contact the professionals from Perfectemp.  There's no need to choose between economical temperature control and modern luxury.  By teaming up with such leading manufacturers as Trane, we package the best of everything into a single, custom design.
Stay cool with expert A/C installations!
Through reliable performance and systems that automatically adjust capacity to achieve peak energy savings, you enjoy superior comfort for less operational costs.  And when the experienced team from Perfectemp handles installation, you'll enjoy maximum value from your investment.  We complete your project quickly, accurately, and per your specifications, earning your satisfaction through rewarding and ongoing results, year after year.
Enjoy the benefits of an air conditioner installation from the dedicated team at Perfectemp!
A few of the many benefits of a modern cooling system include:
Variable speed technology allows the compressor, outdoor fan, and indoor fan to adjust operating speed and BTU according to weather conditions, slowing down or speeding up in tiny 1/10 of 1% increments to maintain temperatures within 1/2 degree of the thermostat setting.
By running longer at lower speeds, your cooling system avoids temperature swings and operates more efficiently.
Key components within the unit "talk" to each other to automatically configure and calibrate for peak performance and efficiency throughout service life.
Sophisticated filtration systems trap dust, pollen, and other irritants for a cleaner, healthier, and more comfortable home.
Customized zone controls allow you to tailor comfort to personal preferences for fan speed, ventilation, humidity, temperature, air quality, and more.
Enjoy the added security and prevent exterior noise and air pollution by keeping windows closed.
Create a healthier, more comfortable and relaxing environment, no matter what the weather brings.
Commercial Air Conditioning Installation • Commercial AC (A/C) Installation