Commercial Air Conditioner Maintenance, Commercial Air Conditioning Service & Commercial AC (A/C) RepairWaterbury, Ct, New Haven, CT, West Hartford, CT, Middletown, CT, Hartford, CT & Wallingford, CT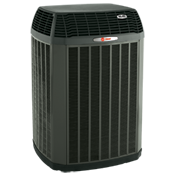 Your cooling system answers to high demand.  You expect efficient, consistent, and quiet control over the heat and humidity.  With professional service from Perfectemp, your air conditioner will not only meet but exceed your expectations.  Whether you are in need of skilled repairs or seasonal maintenance, our licensed technicians deliver immediate results and long term benefits.
Don't delay A/C repairs and service!
A maintenance plan from Perfectemp keeps your cooling unit running in peak condition. We specialize in cost-saving services to promote superior dependability and energy savings from your cooling system.  In addition to operating more efficiently, a well-balanced system wards off wear and tear, resulting in fewer interruptions and extended equipment life.  Our dedicated team has the background and resources to complete rewarding service or repairs, ensuring the sustainability of your cooling unit.  If you should experience any concerns with your air conditioner, contact Perfectemp for immediate assistance.  We work on all makes and models, handle both minor and complex malfunctions, and resolve the majority of difficulties in a single service call.
Get the most out of your air conditioner with regular service and efficient, accurate repairs!
Some of the benefits of a maintenance agreement from Perfectemp include:
Energy Savings
Extended Service Life
Superior Comfort
Fewer Repair Needs
Lower Cost of Operation
Improved Indoor Air Quality
Minimized Risk of Property Damage
Fulfillment of Warranty Requirements
Commercial Air Conditioning Service • Commercial Air Conditioner Maintenance • Commercial AC (A/C) Repair