Commercial Heating Installation, Commercial Heating System Installation & Commercial Furnace InstallationBridgeport, CT, West Hartford, CT, Middletown, CT, Hartford, CT, New Haven, CT & Waterbury, Ct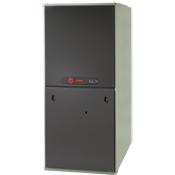 An investment into quality heating equipment, that exactly matches your commercial facility's requirements, delivers ongoing rewards.  Know that Perfectemp handles your complete comfort with knowledgeable recommendations, custom design, and perfect installation.  Specializing in a wide range of products, including boilers, furnaces, and radiant flooring, we bring you quality equipment, from such leading manufacturers as Trane, at competitive prices.
Reliable Heating Installation Services
Established in 1998, Perfectemp tailors our service to the comfort needs of Connecticut business owners in Plainville and the surrounding areas of Hartford CT, West Hartford CT, Waterbury CT, New Haven CT, Bridgeport CT, Middletown CT, Wallingford CT,, meeting the unique challenges of local weather with proven solutions.  Our licensed technicians work closely with you, considering all factors that impact the requirements and performance of your heating system.  By looking to the past, present, and future, we consider changes and improvements that affect heat gain/heat loss to implement a heating unit that satisfies long term expectation.  Know that Perfectemp completes all projects quickly, neatly, and in an organized fashion.  Through a meticulous attention to detail and unwavering dedication, we deliver maximum return over the life of your equipment.
For a heating installation that will last for years to come, contact Perfectemp today!
Consider some important facts and advantages of a modern heating system:
Advancements in technology have led to smaller, more efficient boiler systems that provide a clean, safe, and ideal source for your radiant system.
Modern boiler systems are nearly silent and amazingly durable, providing year after year of low-maintenance heating.
Radiant flooring provides wall-to-wall, corner-to-corner heating, right where you enjoy it the most.
With radiant flooring, there are no drafts, temperature swings, or dust.  Although you don't see or hear it perform, you'll enjoy the benefits of efficient, clean, and consistent warmth.
Today's furnaces are intelligent systems that allow customized temperature, humidity, air quality, ventilation, fan speed, and more.
With tiny 1/10 of 1% increments between 40% and 100% capacity, advanced furnace systems provide only the amount of heating necessary, offering outstanding energy saving potential.
Longer operation at steadier, lower capacities, achieves incredible energy efficiency and wonderfully quiet operation.
With WiFi enabled systems, you can make adjustments from just about anywhere in the world, and receive filter and maintenance notifications through your smartphone, tablet or computer.
Commercial Furnace Installation • Commercial Heating Installation • Commercial Heating System Installation